Buggy safari adventure tours Dubrovnik
Get out of the city and get off the beaten track in our 2-seats buggies! Even though the starting point is within easy reach of the old town, this guided expedition will take you to locations rarely seen by visitors to Dubrovnik, including hilltop fortresses and a Croatian ranch.
Not a cowboy like, but a Mediterranean style, a ranch buggy tour will take you through the typical Dalmatian rocky ranch. Driving throughout you will enjoy nature and believe us animal world around would be bothered at least. So it is not only a fun time for the one who's driving. Keep your cameras on for several reasons & this is only one of them.
However, if you pick a sunset timing it will look pretty much different. Keep your eye on smart phones sunset details and come to Buggy Safari Dubrovnik tour. Sometimes things do look different from the same angle.
DEPARTURE
Behind the Imperial fortress (next to the upper cable car station) on Srđ hill, above the Old Town of Dubrovnik.
TIMES
Frequent daylight departures.
ROUTES
All tours start & end behind Imperial fortress. It was good for the Napoleon it is enough good for us, but we are going to take you at the far more better place. Remember it is the road you take & not where you come to, with the exception when it comes to BUGGY DUBROVNIK!
Why? Riding through the village we will take you to the "hidden belvedere gem".
DURATION
approximately 1 hour
PRICE
300 KN per person (approx. 40 EUR)
INCLUDES
Buggy, fuel, helmet, goggles, guide and bottle of water
PLEASE NOTE
– driving licence (B category) is required
– minimum necessary height for driver is 150 cm
– children (up to 18 years old) can ride only in parents supervision and must be at least 120 cm tall for security reasons
– it is recommended to wear older or easy-washable clothes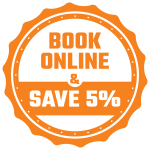 Make today ridiculously amazing !